We have a brand new, beautiful, state-of-the-art outpatient facility to accommodate our clients and their differing needs.
Our warm, inviting treatment program is a safe and confidential space for all our clients to get the appropriate support and services so they can see success on their recovery journey.
All of our staff are highly-trained and credentialed to interact with and offer support to those suffering from addiction with compassion, empathy and care.
Visit Right Choice Recovery
12 Stults Rd, Suite 137
Dayton, NJ, 08810
Meet the Staff
Robert Sackowitz
Owner
Rob Sackowitz is our Founder and Chief Executive Officer. Rob began his journey in recovery in 2013 and recognizes the need for individualized and effective treatment for anyone who struggles with substance abuse or compulsive gambling. Rob is currently working towards his certification to become a compulsive gambler counselor and recovery coach.
Rob's vision for Right Choice Recovery was to build a "state of the art" family owned facility that offers various pathways for each individual to be able to recover. He understands each person's recovery is unique and may require a customized program including alternate therapies to reach their personal goals.
Rob's experience, strength and hope have allowed his life to take on a new meaning. It gave him the opportunities to travel, become a father of two, happily married, golf fanatic and become heavily involved in both AA and GA. He is very grateful for the life he is living and never forgets where he came from.
---
Christina Wittkop, CADC
Executive Director
Christina has been working in the field of substance abuse counseling for over 25 years. She is a certified drug and alcohol counselor, gambling addictions counselor , and is currently continuing her education through California Coast University.
Her dedication to addiction stems from watching what addiction can do to a family first hand. Suffering a significant loss in her own life, Christina vows to help not only the addict but also the family.
Christina's career started in the field of addiction 25 years ago, she has served in all levels of care, in many capacities. Christina's greatest asset is compassion and allowing those who are recovering to see their worth.
Christina's passion has always been direct care. Meeting Clients where they are at and bringing hope to the hopeless.
---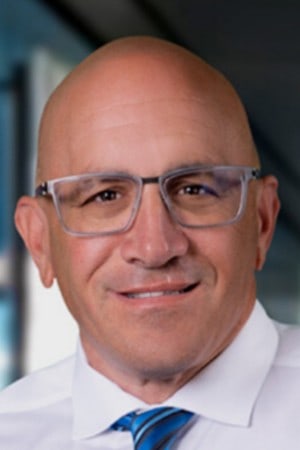 Alan Goodstat
Compliance Officer
Alan completed a postgraduate degree in social work from Columbia University in New York City and is a licensed clinical social worker in FL, NJ, NC and SC.
Over the past 30 years he has worked in various leadership roles in privately held organizations and private equity portfolio companies. Most recently, for 18 years he served as Chief Operating Officer, Senior VP and Chief Compliance Officer for Lakeview Health, a portfolio company of Trinity Hunt Partners and the Riverside Company.
He currently serves as the Founder and Senior Advisor for Behavioral Healthcare Advisors.
Alan has a proven track record in providing compliance and organizational growth management services to both small and mid-size organizations, as well as start-up and pre-exit organizations.
---
Rachele McGowan
Clinical Director
Rachele M. McGowan, MA, LAC, LCADC, NCC, CCS, CSOTP, CCTP, ICGC1 graduated with a Masters in Clinical Mental Health Counseling from Georgian Court University in Lakewood NJ.
Rachele is licensed as an associate counselor and licensed drug and alcohol counselor and a National certified counselor.
Rachele is also a certified clinical supervisor supervising upcoming clinicians. Rachele specializes in substance abuse, mental health, trauma, sexual offenders, and problem gambling.
Rachele has a desire to help others not only in clients seeking treatment but assisting counselors in being the best they can be.
---
Grace Cassidy, MS, LAC
Lead Counselor
Grace is a master's prepared clinician with over 5 years working in an outpatient setting.
She skillfully uses Motivational Interviewing techniques and is able to help clients develop a comprehensive treatment plan to facilitate progress towards their goals.
Grace understands the importance of incorporating evidence-based practice in an engaging and supportive way.
Grace also utilizes her Yoga training to incorporate Mindfulness in her direct care with clients.
---
Timothy Murphy
Counselor Intern
Tim is dedicated to his work in helping people with drug and alcohol addiction.
Tim feels as though he has found his calling in life, which is helping people like himself get clean and sober, and showing them that recovery is possible.
Tim has worked in treatment for 3 years, he is completing his Bachelor's degree and is a CADC intern.
Tim utilizes his knowledge of the 12 steps to help clients gain insight into the recovery process.
---
Dylan Gasser
Business Development Officer
Dylan Gasser has been working in the addiction field since 2018. He received his Bachelor's degree in Sociology from Thomas Edison State University and is currently obtaining his Master's degree from Thomas Edison State University in Healthcare Management.
Dylan has worked in many roles as an addiction professional with experience as a former Admissions Director. As a Business Development Officer for Right Choice Recovery, Dylan hopes to build many prosperous relationships by developing a successful referral process to save as many lives as possible so those affected by the disease of addiction achieve long lasting recovery.
Dylan's hobbies include watching his favorite New York sports teams and riding his motorcycles. Dylan's goal is to advocate for those patients in need and shed light on those suffering in a dark world.
---
Shelby Wittkop
BS
Shelby is a clinician with over 4 years working in substance abuse treatment . Shelby is currently pursuing her Masters degree through Purdue University.
She skillfully uses Motivational Interviewing techniques and is able to help clients develop a comprehensive treatment plan to facilitate progress towards their goals.
Shelby understands the importance of incorporating evidence-based practice in an engaging and supportive way.
---
Caitlin Moore
LPC,LCADC, CCS , Clinical Supervisor
Caitlins goal at Right Choice Recovery is to work side by side with the CEO and Executive Director to ensure a high-quality treatment experience and unwavering advocacy for the substance abuse population.
Caitlin brings with her over 7 years of experience in direct care roles for mental health and substance use organizations. Caitlin has worked in medication assisted treatment settings, inpatient, and outpatient settings and has held roles in counseling, MAT education, admissions, and utilization review.
Caitlin has a Master's of Science in Mental Health Counseling from Monmouth University and is currently working towards her Ph.D in Counselor Education at Kean University. Caitlin is currently licensed as a Licensed Professional Counselor (LPC), Licensed Alcohol and Drug Counselor (LCADC), Certified Clinical Supervisor (CCS), and a Nationally Certified Counselor (NCC).
As a part of her PhD program, Caitlin conducts research in an effort to improve the treatment experience of those who engage in counseling services and to add to the much needed scientific data for counselors. Areas of interest for research currently include: existential therapy, meaning-based therapy (including logotherapy), substance abuse treatment and prevention, medication assisted treatment, specifically methadone maintenance treatment, the impact of the pandemic on substance abuse, posttraumatic growth and addiction related growth.